Hotel Info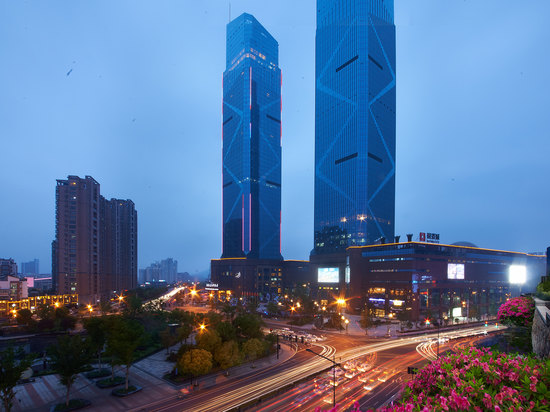 Dongwu New Century Grand Hotel Huzhou
stands at the forefront of Huzhou's development-Dongwu International Plaza, east of the city's main road, Jiangnan Industry and Trade Street, and close to Huzhou City Government, Lotus Village, Tiefo Temple, Feiying Tower and other attractions.
The hotel has a total construction area of about 90,000 square meters, with a height of 51 floors, and is a new landmark in the famous Taihu Lake City. The hotel is invested and built by Zhejiang Dadongwu Group, one of the top 500 Chinese famous enterprises. It is fully managed by New Century Hotel Group. It is a business conference hotel that integrates perfect warmth.
The hotel has more than 600 rooms (sets) of various types, luxurious and comfortable. The restaurant has more than 2,000 seats, elegant and elegant lobby bar, classic and stylish rainbow western restaurant, luxurious and elegant Sijixuan Chinese restaurant, elegant and quiet Guofengtang box group, and a 1,500-square-meter banquet hall.
18 meeting rooms with different specifications, advanced and perfect meeting facilities to bring you an unprecedented meeting experience; a variety of leisure and entertainment projects, indoor golf, standard short-track swimming pool, beauty salon, chess and card, SPA, gym, billiards and other recreation Facilities are readily available, showing the extraordinary and distinguished quality of Kaiyuan Zhuoer. The hotel takes 'human nature, sincere care' as its concept, and is committed to creating a beautiful life for every guest.