Hotel Info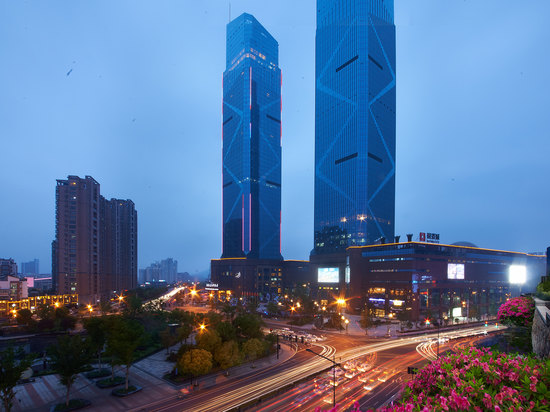 Dongwu New Century Grand Hotel Huzhou stands in the forefront of development of huzhou, dongwu international plaza, main jiangnan city industry and trade in the east street, adjacent to huzhou city government, lotus, TieFoSi, zhuang FeiYingDa size attractions, etc.
Dongwu New Century Grand Hotel Huzhou total construction area of 90000 square meters, building up to 51 layer, the tallest, the holiday in the north of beautiful taihu lake city new landmark.Hotel by the battalion enterprise 500 strong China invested big dongwu group, zhejiang by kaiyuan hotel group management, is a collection of perfect service in a body's five-star business conference hotel.The hotel has all kinds of more than 600 rooms (sets), luxurious and comfortable, pinglan and looking, panoramic view of lake city scenery.
In-store dining room seat more than 2000, the environment elegant beautiful rainbow of western restaurant, elegant lobby bar, classical style of four JiXuan huai Chinese restaurant, quiet and tastefully laid out and quiet hall balcony group of 1500 people, nearly 1500 square meters hall in huzhou, chief.
18 different specifications of the conference room, advanced meeting facilities bring you an unprecedented experience;Colorful leisure entertainment, indoor golf, standard in the swimming pool, beauty salon, chess, SPA, gym, table tennis, such as entertainment and sports facilities, all show the noble qualities of the kaiyuan excellence.Huzhou dongwu hotel kaiyuan names with "humanity quality, sincere love" for the idea, is committed to build the good life every guests.