Hotel Info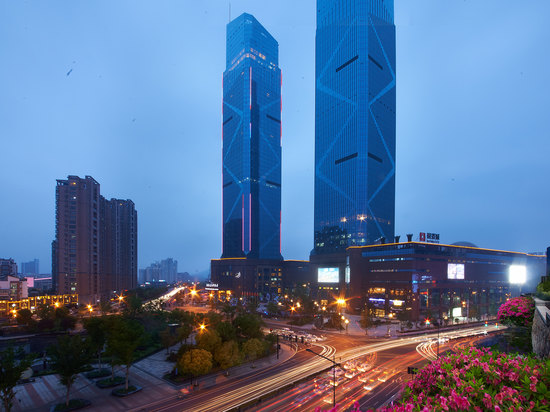 Dongwu New Century Grand Hotel Huzhou
, it stands at the forefront of Huzhou's development - Soochow international square, east of the city's main road Jiangnan Industrial and Trade Street, near Huzhou municipal government, Lianhua village, Tiefo temple, Feiying tower and other scenic spots, near the dream of the dragon
The total construction area of the hotel is about 90000 square meters, and the building is up to 51 floors, which is a new landmark of Taihu Lake. The hotel is invested and built by Zhejiang dadongwu group, one of the top 500 famous enterprises in China, and managed by Kaiyuan hotel group. It is a perfect and warm business conference hotel.
The hotel is luxurious and comfortable. You can have a panoramic view of the beautiful scenery of the lake city. There are more than 2000 dining places in the store, including the elegant lobby bar, the classic and fashionable rainbow western restaurant, the luxurious and elegant sijixuan Chinese restaurant, the elegant and quiet Guofeng hall box group, and the banquet hall for 1000 people with an area of nearly 1500 square meters.
18 conference rooms of different specifications and advanced conference facilities bring you unprecedented conference experience; Leisure and entertainment items are rich and colorful, standard short track swimming pool, chess and cards, spa, gym, billiards and other recreational facilities are all available, showing Kaiyuan's outstanding quality. With the concept of 'human quality, sincere care', the hotel is committed to creating a better life for every guest.
Breakfast price
: CNY98($14.2) / person
Breakfast type
: Buffet